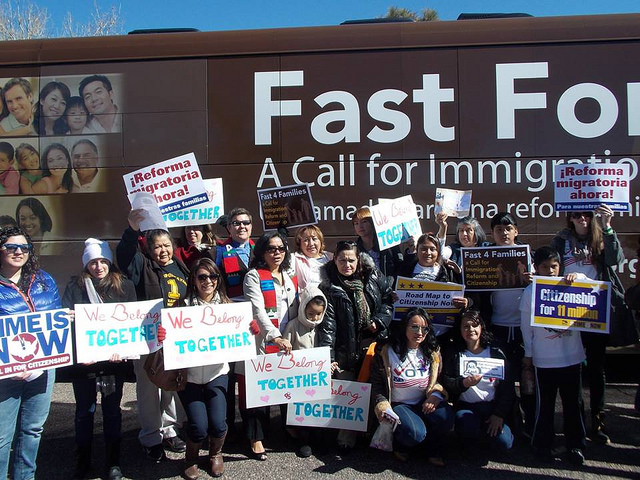 On April 7-9, Harrisburg Area NOW President Shamaine Daniels will join National NOW President Terry O'Neill in a 48-hour Women's Fast for Families, taking place on the National Mall in Washington, DC. 100 women leaders from across the country will gather for the event to demand fair immigration reform. This event is the culmination of a month of fasting involving over 1,500 women around the country.
They hope to put pressure on Speaker John Boehner, who is holding up a vote on immigration reform in the US House despite widespread support for the initiative, out of partisan enmity toward President Barack Obama. You can help by urging your Congressmember to pass Immigration Reform – click here.
As O'Neill stated in a Huffington Post column, "Immigration is a feminist issue."
Our current failed immigration system denies immigrant women the right to equal opportunity and equal treatment under the law. Women and children constitute three-quarters of all immigrants — women alone make up 51 percent — and yet only 25 percent of work visas are given to women.

…The legal prohibition against getting a job, coupled with responsibility for the welfare of children and others in their household, makes immigrant women uniquely vulnerable to abuse and exploitation at the hands of husbands who, as their immigration sponsors, wield extraordinary power over their lives.
NOW and other feminist organizations advocated in the past for immigrant women to be included in consideration of the Violence Against Women Act, but there, as now, women's concerns have been obstructed by Republican leadership in Congress. Tell your Congressmember you want to see action taken for Immigration Reform – click here!