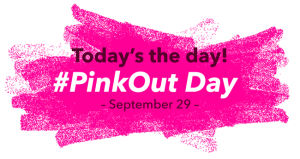 Find out how you can help https://istandwithpp.org/events.
From Planned Parenthood:
Once again, a group of anti-abortion activists has attacked Planned Parenthood doctors, nurses, and patients with false accusations. And once again, their political allies are seizing on these accusations as an excuse to push the same dangerous agenda — shut down health centers and cut women off from care.
Show them you aren't fooled by the latest smear job. Show them you won't stop fighting for women's health and rights. Add your name to the millions who stand proudly with Planned Parenthood.