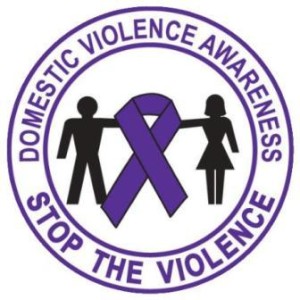 YOUR ACTION IS NEEDED!
The Pennsylvania House Judiciary Committee is scheduled tomorrow to consider House Bill 1581 that would enact the crime of strangulation with appropriate penalties to hold perpetrators accountable for the violent and life-threatening act. Please join the Pennsylvania Coalition Against Domestic Violence in asking members of the House Judiciary Committee to support the bill without amendments that would weaken penalties for offenders. Click here to view members of the House Judiciary Committee and give them a call with the talking points below. You can also click here to send them a quick message!
BACKGROUND
Last year in Pennsylvania alone there were 141 domestic violence-related fatalities; of the 97 victims killed, 6 were strangled. While some victims were strangled to death, countless others endured non-fatal strangulation as their abusive partners proved the victim's life is in their hands. One study has shown the odds of becoming a homicide victim increased by 800% for women who had been strangled by their partner. The occurrence of strangulation has been reported in over half of women who were being assessed for intimate partner violence, and an alarming number of victims have reported being strangled multiple times by their abusive partner.
Many strangulation-related physical, neurological and psychological injuries may not appear until hours or days after the attack. Therefore, it is a challenge for prosecutors to appropriately treat strangulation as a serious crime due to a lack of physical evidence. This new law would treat strangulation as the prevalent, complex and serious crime that it is. A strangulation statute–with appropriate penalties as introduced–is a necessary tool for prosecutors to hold offenders accountable for this potentially lethal crime.
SUMMARY OF HOUSE BILL 1581 (PN 2290)
PCADV Position: Support without amendment
The bill would create the crime of felony strangulation defined as knowingly or intentionally impeding the breathing or circulation of blood of another person by applying pressure to the throat or neck, or blocking the nose and mouth of a person. Importantly, infliction of a physical injury to a victim shall not be an element of the offense and the lack of physical injury to a victim cannot be a defense to prosecution. Grading of the offense will be a felony of the second degree, or felony of the first degree if: the defendant is subject to an active protection from abuse order, or sexual violence or intimidation protection order; uses an instrument of crime; or has been previously convicted of strangulation.
A problematic amendment will likely be offered in committee tomorrow that would downgrade the offense if two people mutually entered a fight in which choking or strangulation occurred. Introducing this language opens the door for domestic violence offenders to claim their victim mutually entered a fight. An intrinsic imbalance of power in cases of domestic violence makes such an amendment dangerous for victims and weakens accountability for offenders.
HOUSE BILL 1581 TALKING POINTS:
1) I am a constituent from [your city] and my name is _________________.
2) Strangulation is a common and dangerous means of assault in domestic violence cases and is a known risk factor for homicide.
3) Perpetrators of this crime must be held accountable in order to prevent a non-lethal act of strangulation from later becoming domestic violence homicide.
4) I am asking Representative __________________ as a member of the House Judiciary Committee to vote in support of HB 1581, without amendment, and help raise awareness of the unique dangers involved in such cases.
QUESTIONS?
Contact Abigail Hurst, PCADV Policy Specialist, at ahurst@pcadv.org or 717-545-6400×157 for more information.